Centralize your club operations in one, easy-to-manage platform.
Let us help find the right plan for you.
Every soccer club is different. That's why our pricing is based on your club size and specific needs. Fill out the form to the right to schedule a conversation so we can learn more about you and go from there.
WHAT'S INCLUDED
Tired of paying for, managing, and figuring out how to stitch together multiple tools? With PlayMetrics, everyone in your club gets access to our entire Club Operating System.
Player Evaluations & Surveys
"With PlayMetrics, we collaborate, communicate, and organize sessions all in one, centralized portal. They are truly a forward-thinking organization."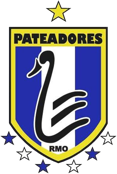 Teddy Chronopoulos
Academy Director, Pateadores