About PlayMetrics
Youth soccer's first Club Operating System, proudly built in North Carolina.

PlayMetrics was launched in 2017 out of a passion to help youth soccer organizations develop greatness from their coaches and players through technology. That's why we introduced the first-ever Club Operating System designed specifically for youth soccer.

Today's best soccer clubs use technology to create efficiency and connectivity for directors, administrators, team managers, coaches, parents, and players. We are fully committed to introducing affordable, sophisticated software to every club and team at all levels.
TRUSTED BY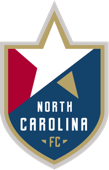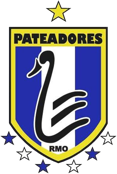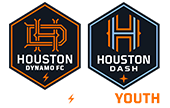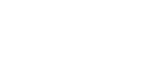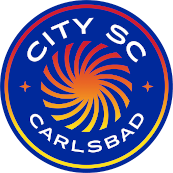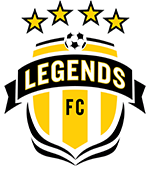 Our Team
Entrepreneurs, software developers, marketers, designers, elite athletes, and weekend warriors. Every single one of us has been impacted by the power of organized sports in one way or another and we are determined to move the ball forward with cutting-edge technology accessible to everyone.
Our mission: help soccer clubs be more efficient in the office and more effective on the field through integrated technology.
Mike Doernberg
Chief Executive Officer & Founder
Mike has a long history of success in technology-driven business. Two of his previous ventures led to acquisitions: SmartPath was acquired by DoubleClick (Google) and The Marathon Group was acquired by Merant PLC. During the early part of his career, Mike worked for Ernst & Young after graduating from NC State University. He is an advisor to Bull City Venture Partners and has held board positions for a wide range of organizations. He was named one of Fast Company's Most Creative People in Business.
Chris Smith
Chief Financial Officer & Chief Operating Officer
Chris has extensive experience as a financial and operating executive for growth companies, including a stint as Vice President with Jefferies & Co. (Broadview) and Venture Manager at the Epperson Group, a technology incubator. Chris received his MBA from Stanford University and has experience in investment banking, private equity, and building a startup business within a large corporation.
Wes Moore
Vice President of Product
After developing software early in his career, Wes leverages that knowledge to lead the delivery of successful software solutions for customers across the globe. Wes has a passion for youth sports and a deep history with delivering marketing automation software for SmartPath, DoubleClick, Aprimo, and Teradata in a variety of leadership roles. Wes holds a BS in Math / Computer Science from the University of North Carolina at Chapel Hill.
Dave Marcello
Chief Marketing Officer
Following a ten-year stint as Director of a lifestyle marketing agency serving Fortune 500 brands, Dave worked with several early-stage startups as a growth marketer and strategist. He later co-founded two startups, BoomboxFM and Audiokite Research, with the latter leading to a successful acquisition. He has an MBA in Global Hospitality Business and a BA in Marketing from Loyola University in Baltimore.
Tim Chain
Vice President of Sales
Tim is a seasoned sales leader with over ten years experience in enterprise sales and leading teams. He has a proven track record of attracting and retaining top talent, developing high performance sales teams and delivering results to the business. Previously, Tim has worked at Medallia, IBM, Cisco, and Pfizer. Tim is a graduate of the Naval Academy and served in the Navy as a pilot before transitioning to the private sector.